Hello all, well it looks like I haven't kept my promise of updating this blog more frequently than last year...going away for a month and moving house again haven't really helped either!
I haven't been idle while not posting, I now have my own painting area so I don't have to use the kitchen table anymore. I have made some updates to my various projects:
The first is Scout Squad Cruach:
These are the old 3rd Edition metal Scout models. They were part of one of my first Warhammer armies, and after being stripped and repainted don't look out of place with my plastic Scout snipers.

As well as Squad Cruach I have also added moulded Crimson Fists and Squad shoulder pads to my Tactical, Assault and Command Squads. I will hopefully show pictures of them later, and will update the photos in the army gallery page
After stripping the scouts I wondered if the same process would work with my Force-on-Force Royal Marines. I was never really happy with the way my vehicles had been painted, and now I've been able to start them all over again:
Recce Troop WMIKs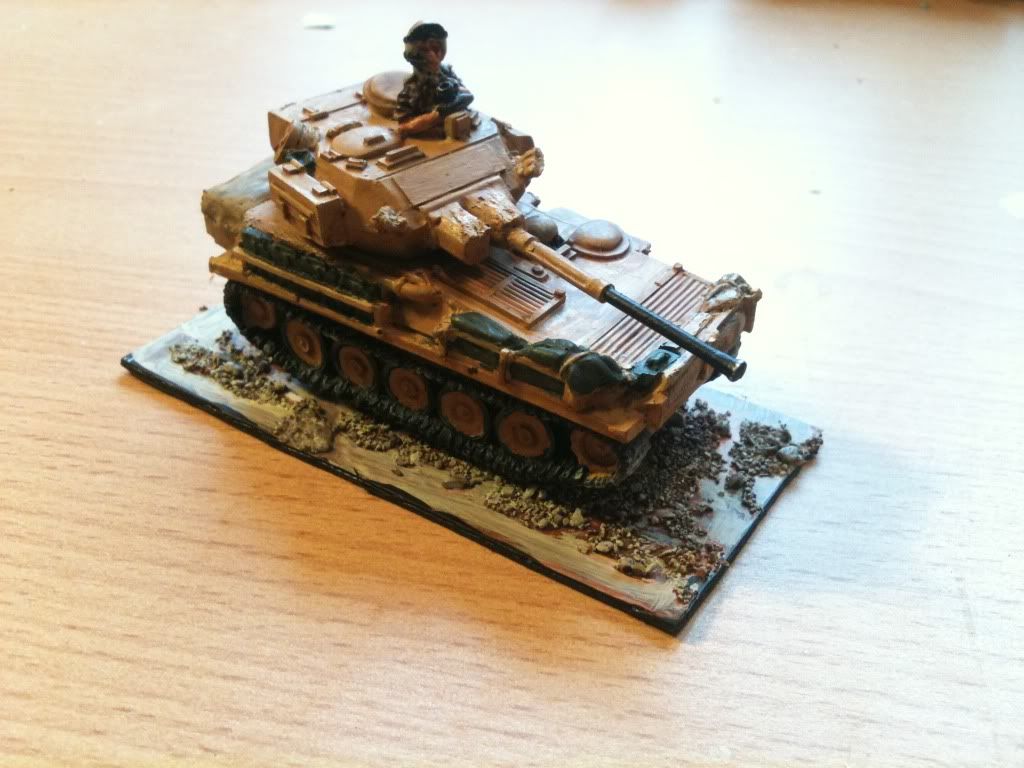 Household Cavalry Regiment Scimitar CVR(T)
I repainted the WMIKs green to represent some of the earlier deployments to Helmand province where the Land Rovers hadn't been painted in desert colours. The Scimitar CVR(T) has been repainted as I was never happy with the desert colour I had chosen and the paint was slightly too thick, obscuring some of the detail of the model. I think they look much better now and the Viking BvS-10 will be up for the same treatment eventually.
On top of all that I also finally completed some more air support for the Royal Marines:
Army Air Corps Apache WAH.1
I've had this model on my desk for a while now, and its nice to see it finally completed. The model is by Italeri, and while its not 100% accurate (flat, not rounded, rocket pods) it will do for me.