Well I've certainly not kept my promise of updating this blog....I have kept myself busy with various projects:
I finally finished the second half of Squad Forseti: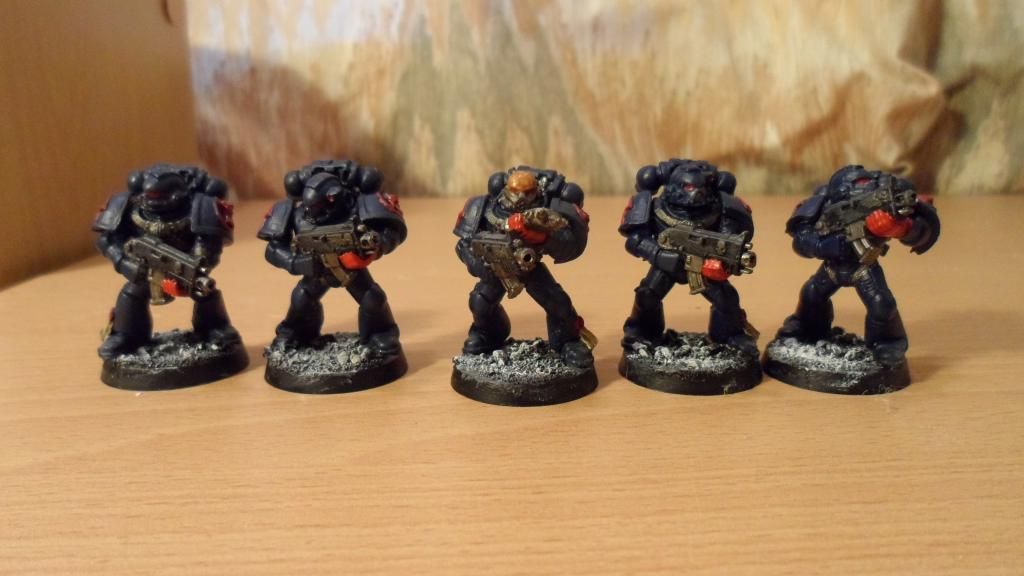 To go with this I have a squad Sternguard Veterans and a Rhino transport that are still WIP.
Just after christmas I stumbled across a company called Crooked Dice Miniatures who produce miniatures based off TV programes from the 1960s and 70s. One of these ranges is called Time Lift Security, who are based off one of my all time favourite TV shows, Gerry Anderson's
Captain Scarlet and the Mysterons
. I've already managed to paint up all the main colour-coded Captains, along with Colonel White and Lieutenant Green.
Following on from this I am aiming to paint the Angel pilots, along with Captain Brown and Captain Indigo to mostly complete the series cast. I'm hoping that Crooked Dice will release more miniatures soon, including a not-Dr Fawn so I can complete the original cast. Following on from this I intend to do miniatures based off certain characters from
New Captain Scarlet
and characters invented in the fan-fiction stories located at
Spectrum Headquarters
, which is a great resource for anyone interested in Captain Scarlet.
That just about does it for now, I'll hopefully update this blog soon.